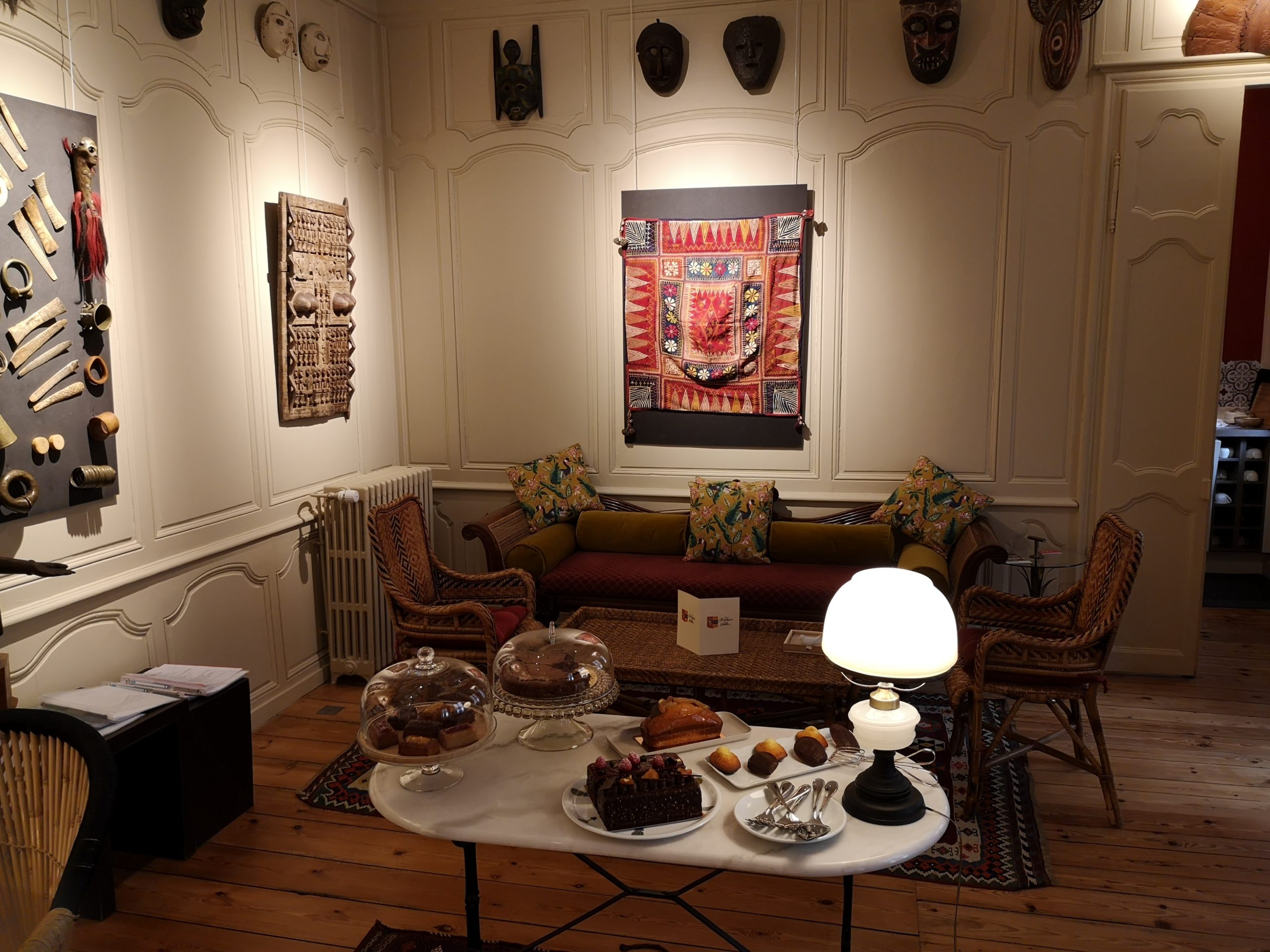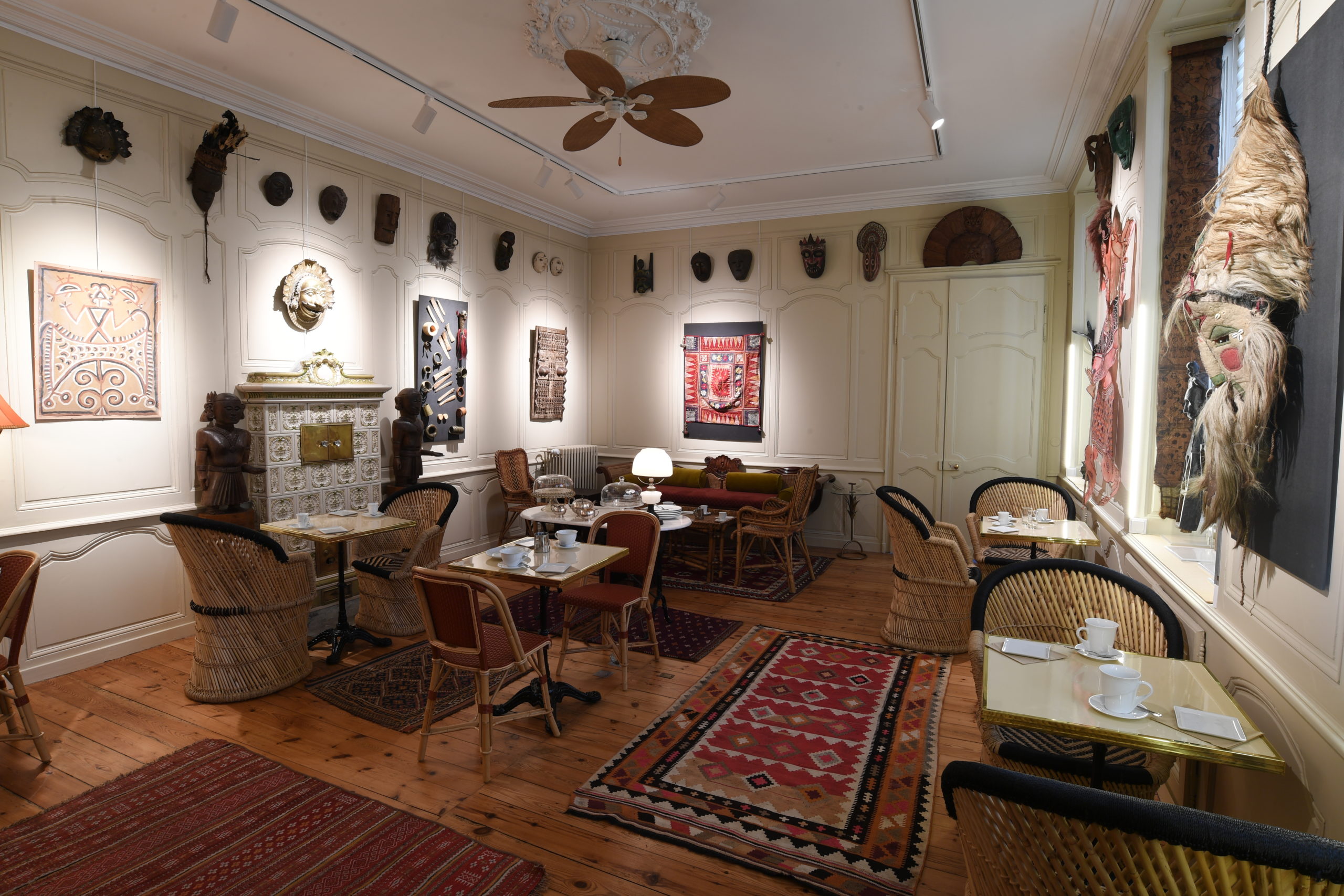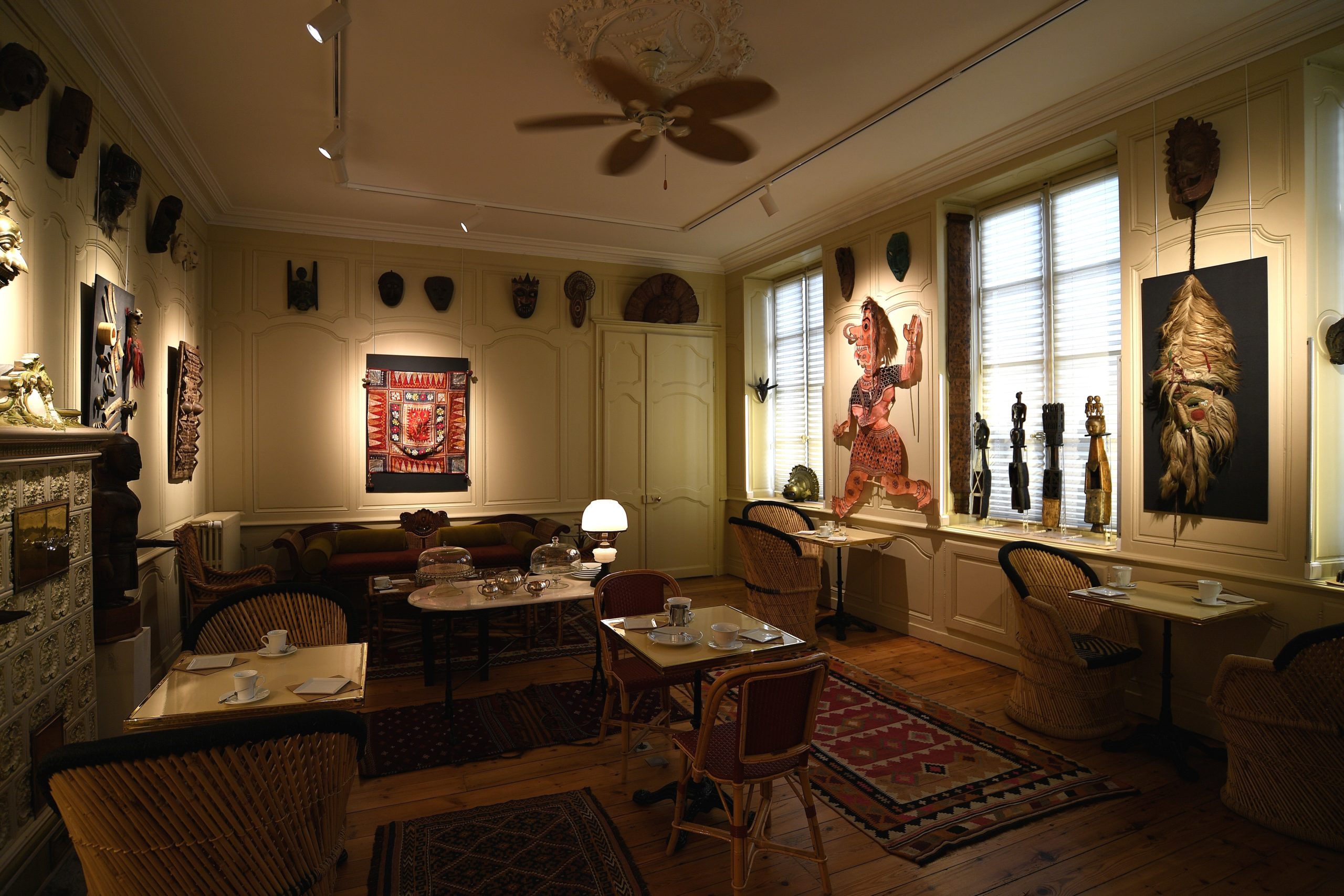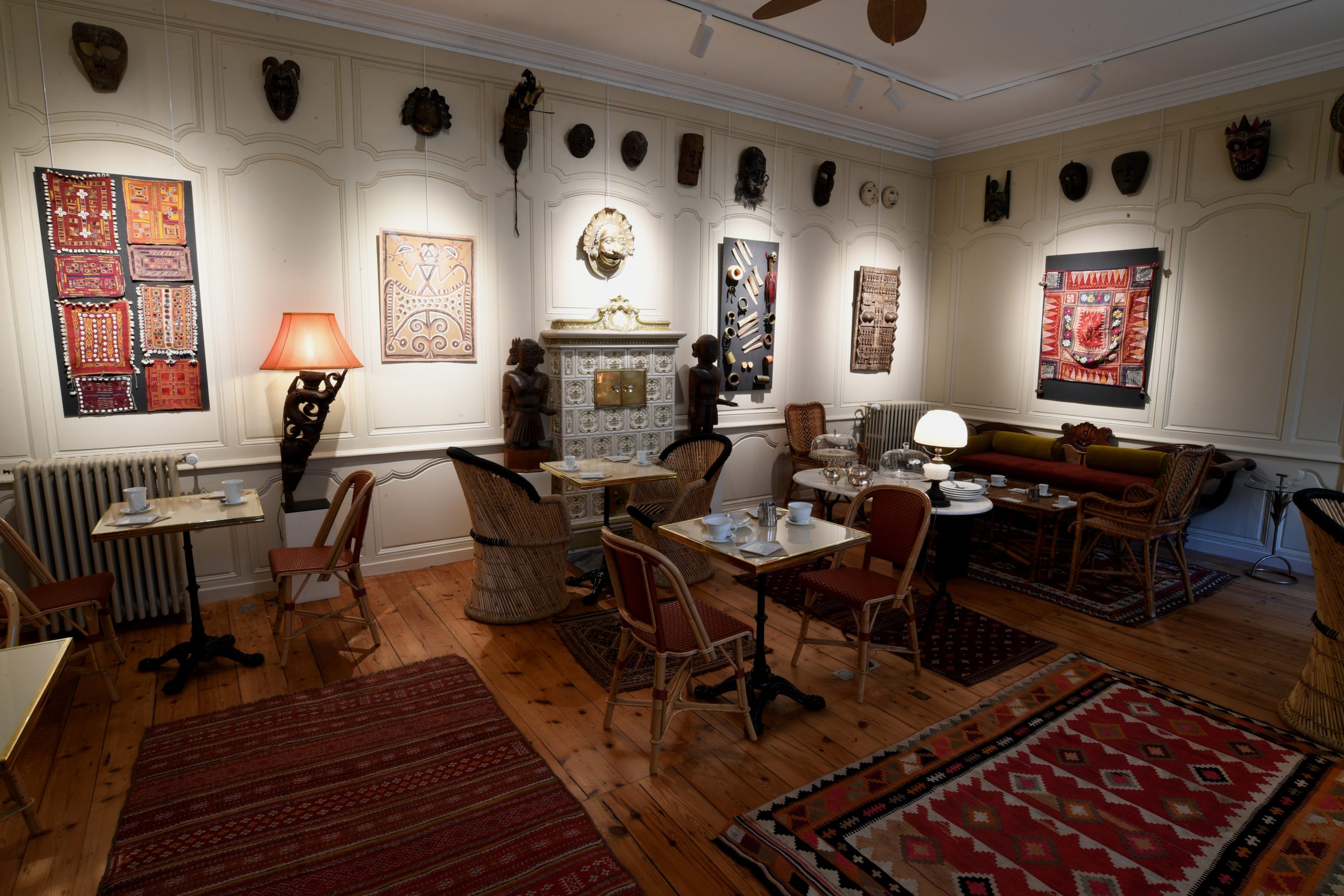 The cabinet of curiosities can accomodate up to 16 comfortably seated persons.
It is supported by the pantry of the tea room that can provide the logistic base to supply hot and cold drinks and prepare snacks. It doesn't however dispense from calling upon an outside caterer, when it comes to serving hot and cold dishes, other than breakfasts or snacks.
It is housed in the former grand dining hall with its 18th century wood panelling and plate-warmer. It is organized as a genuine art gallery with cymas all around and multiple and adaptable lighting, offering a significant display area, which is ordinarily occupied by African, American, Asian and Pacific tribal curiosities out of the Sabatier family's collections.