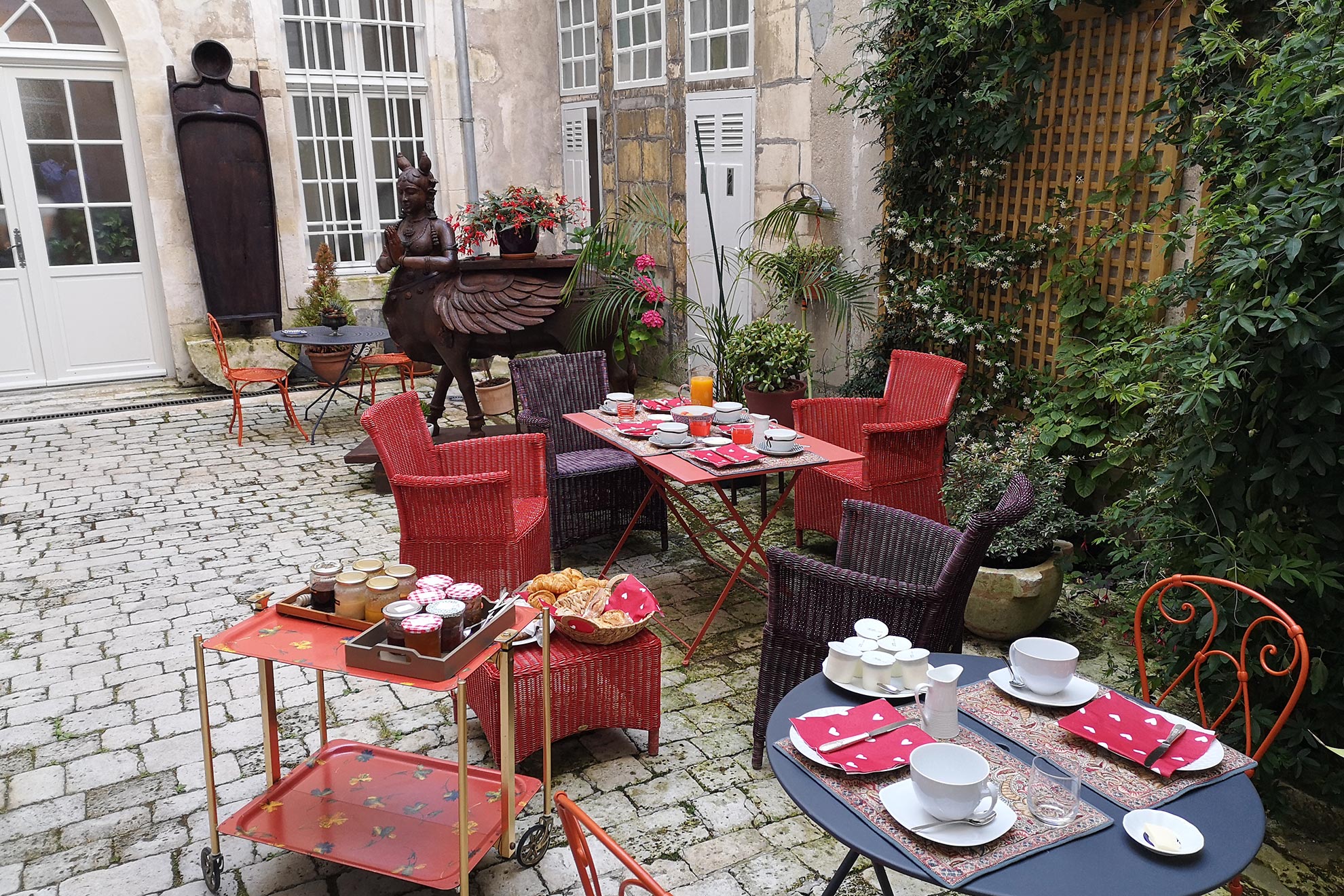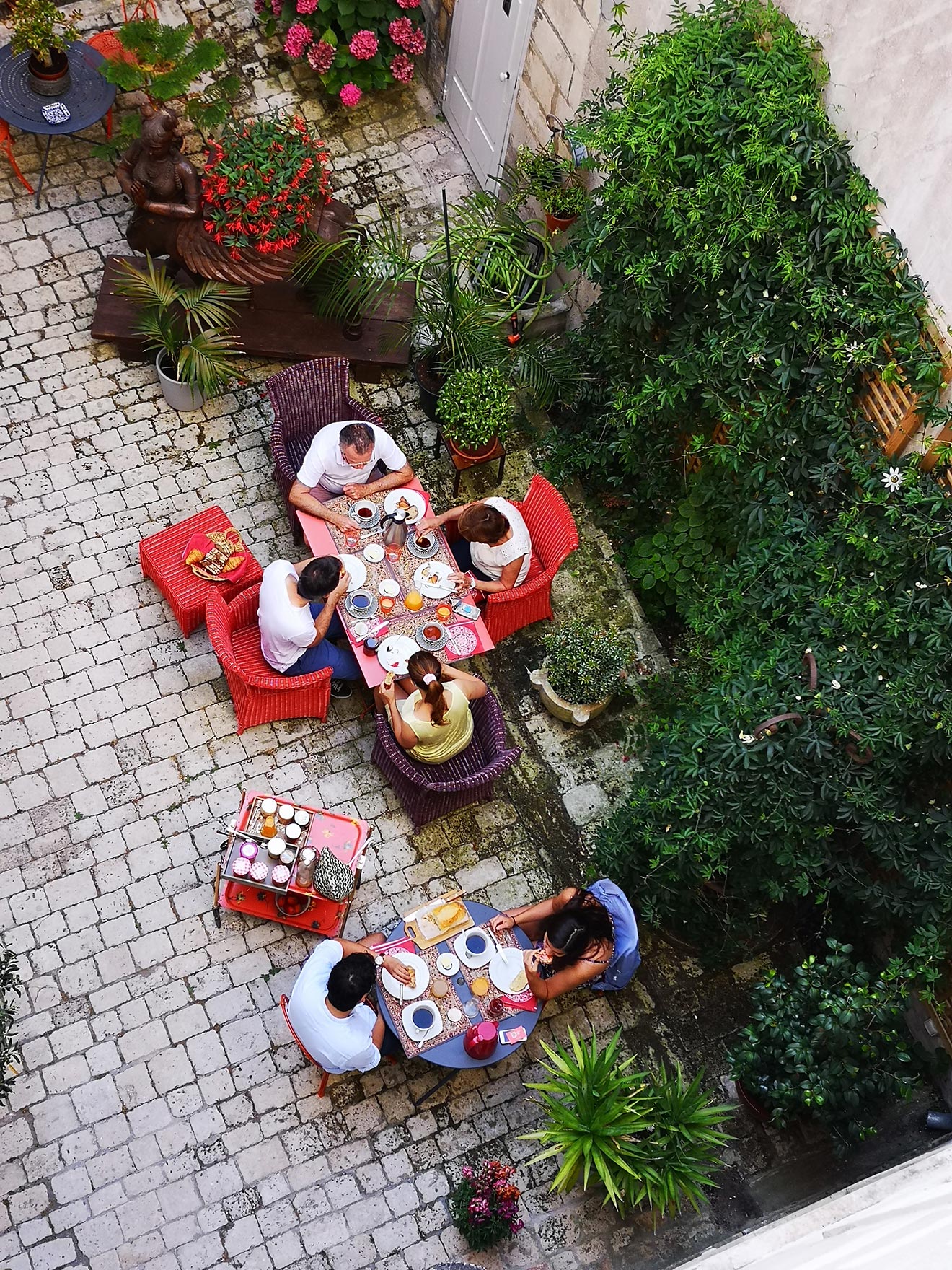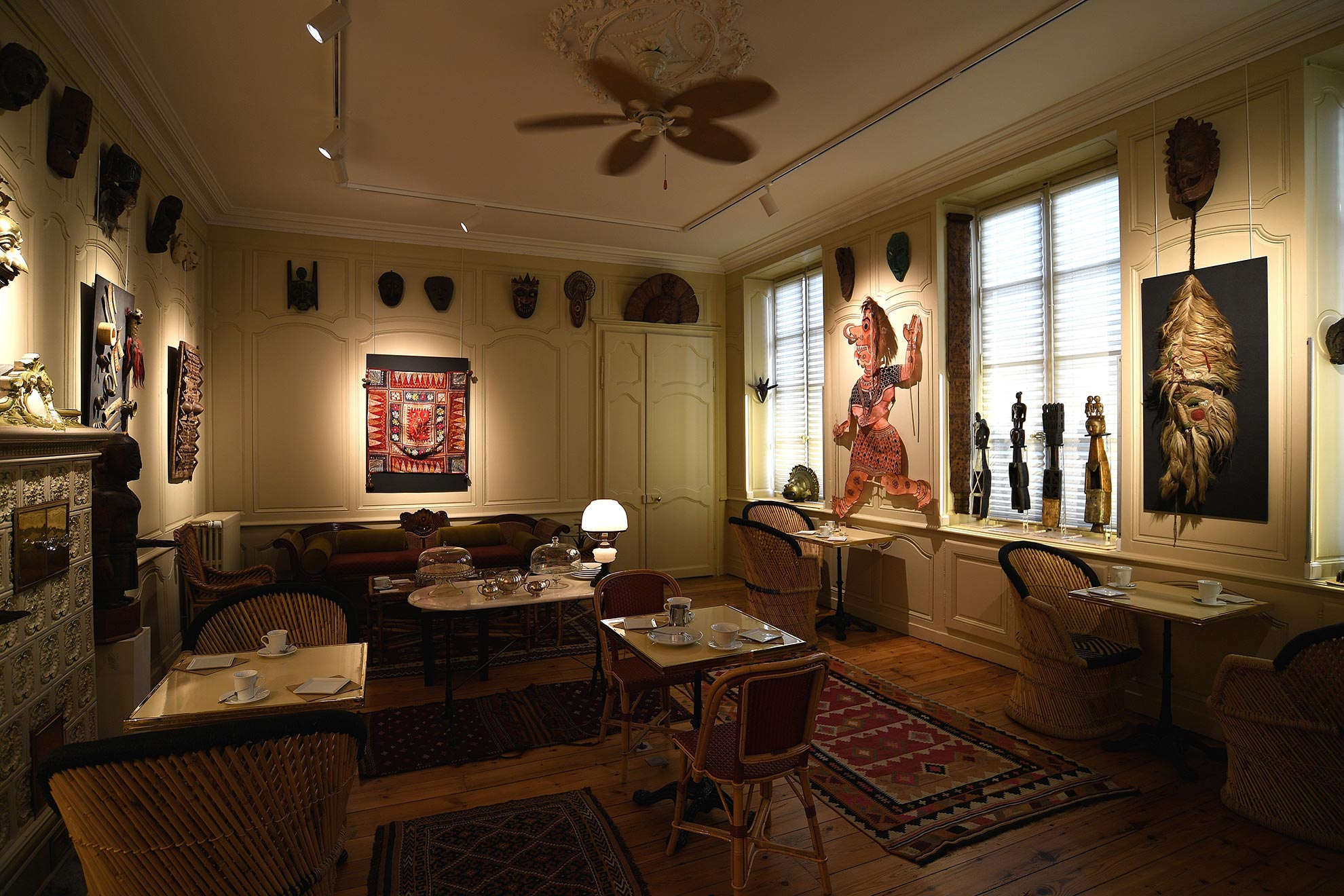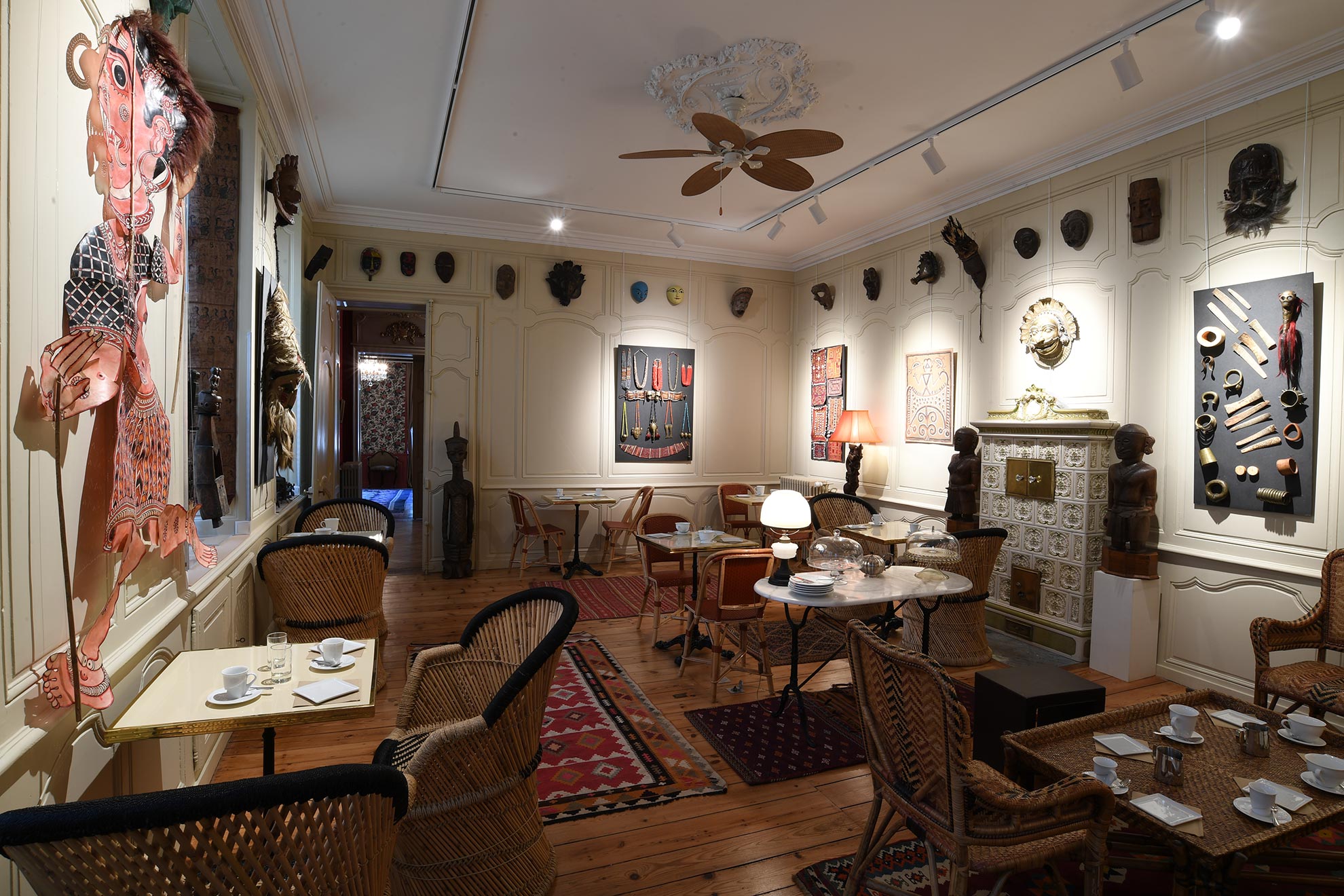 Breakfast is on the house.
Depending on the weather, you may take it in the open air patio full of greenery or in the cozy tea room cum cabinet of tribal curiosities on the 1st floor.
You will be served an assortment of tea and coffee, homemade jams and local honeys, freshly baked bread and croissants, fresh fruits and fruit juice and yogurt.
Breakfast will be served from 8.30 AM till 9.30 AM.
We'll take into account your dietary restrictions or preferences, if you give us advance notice.