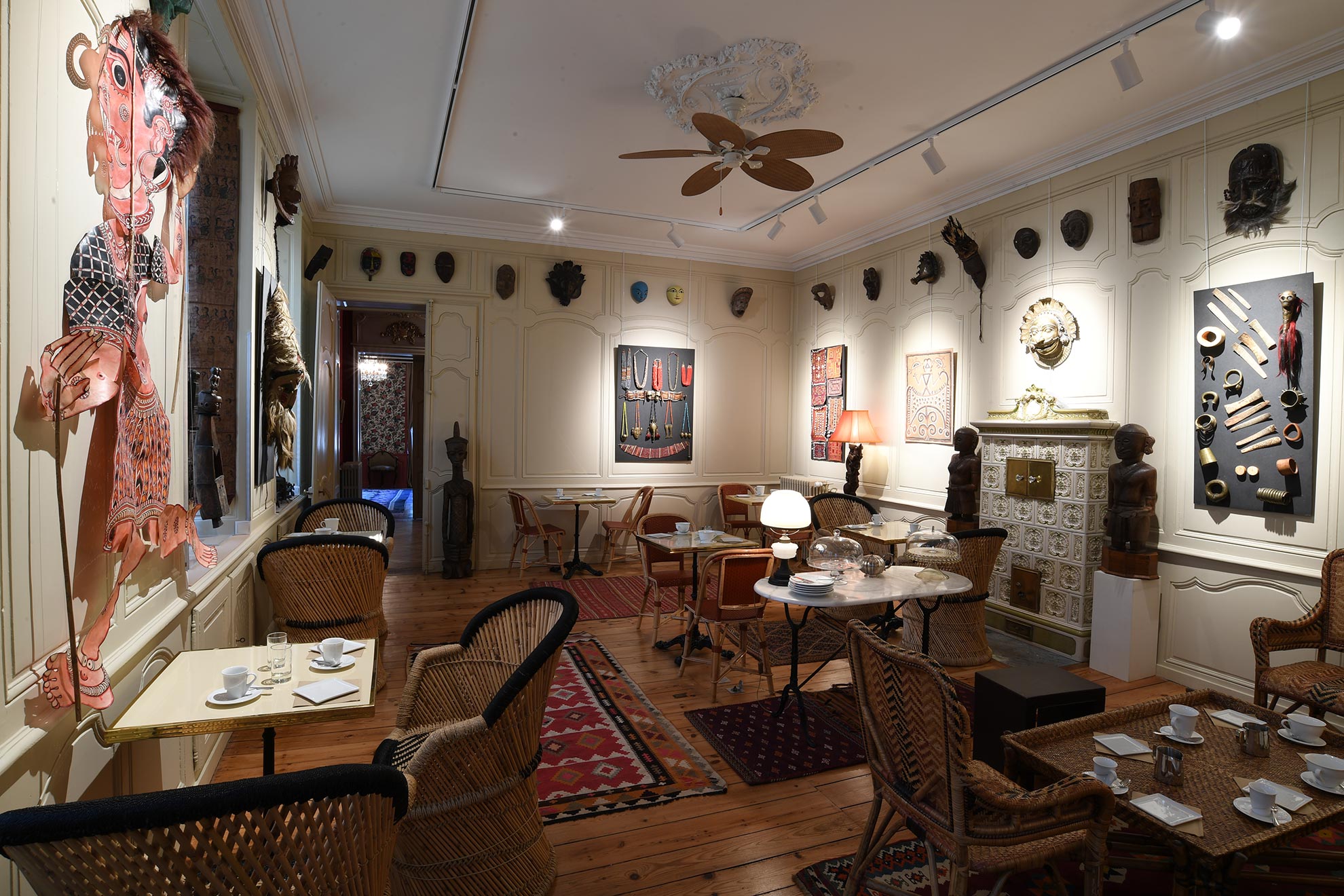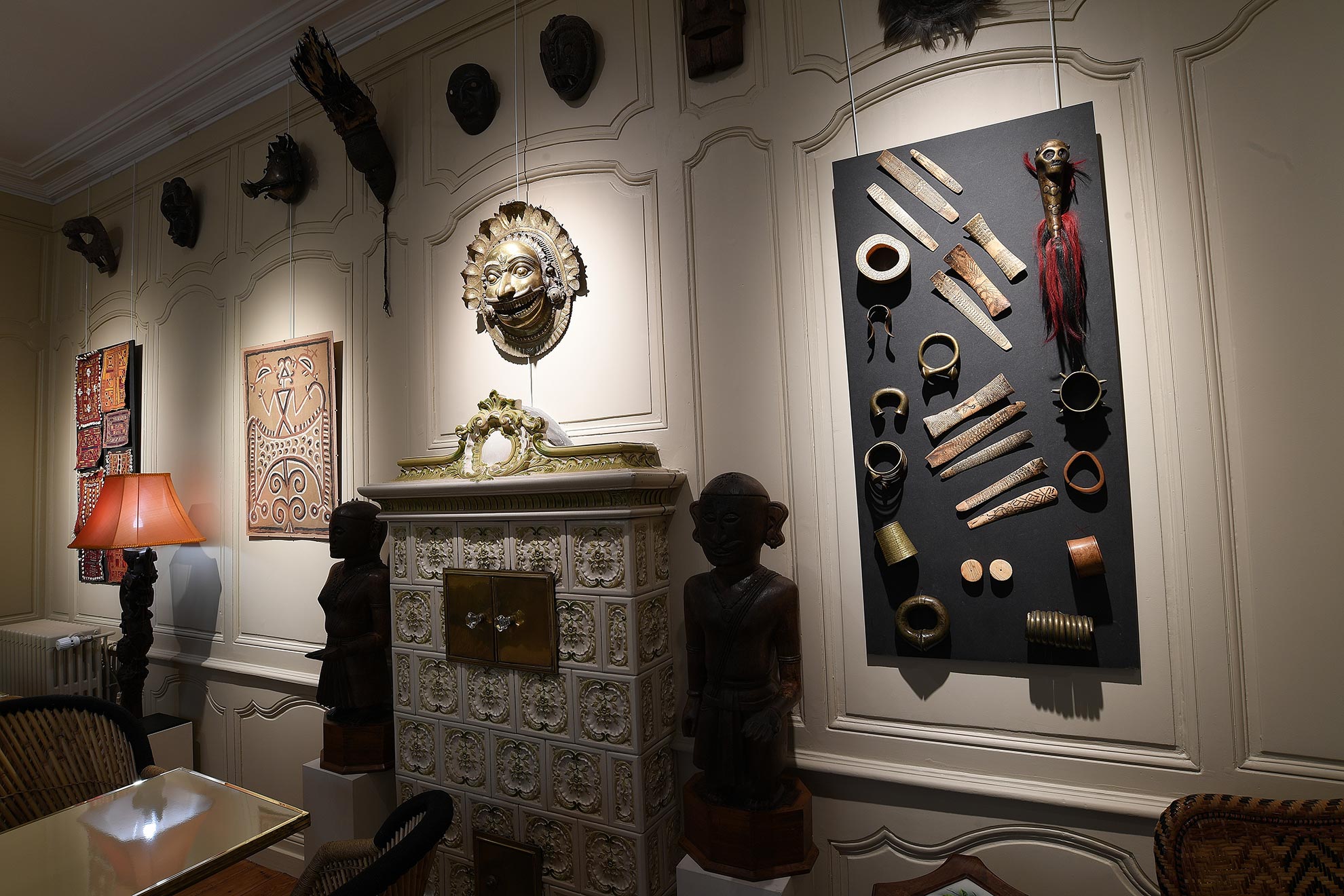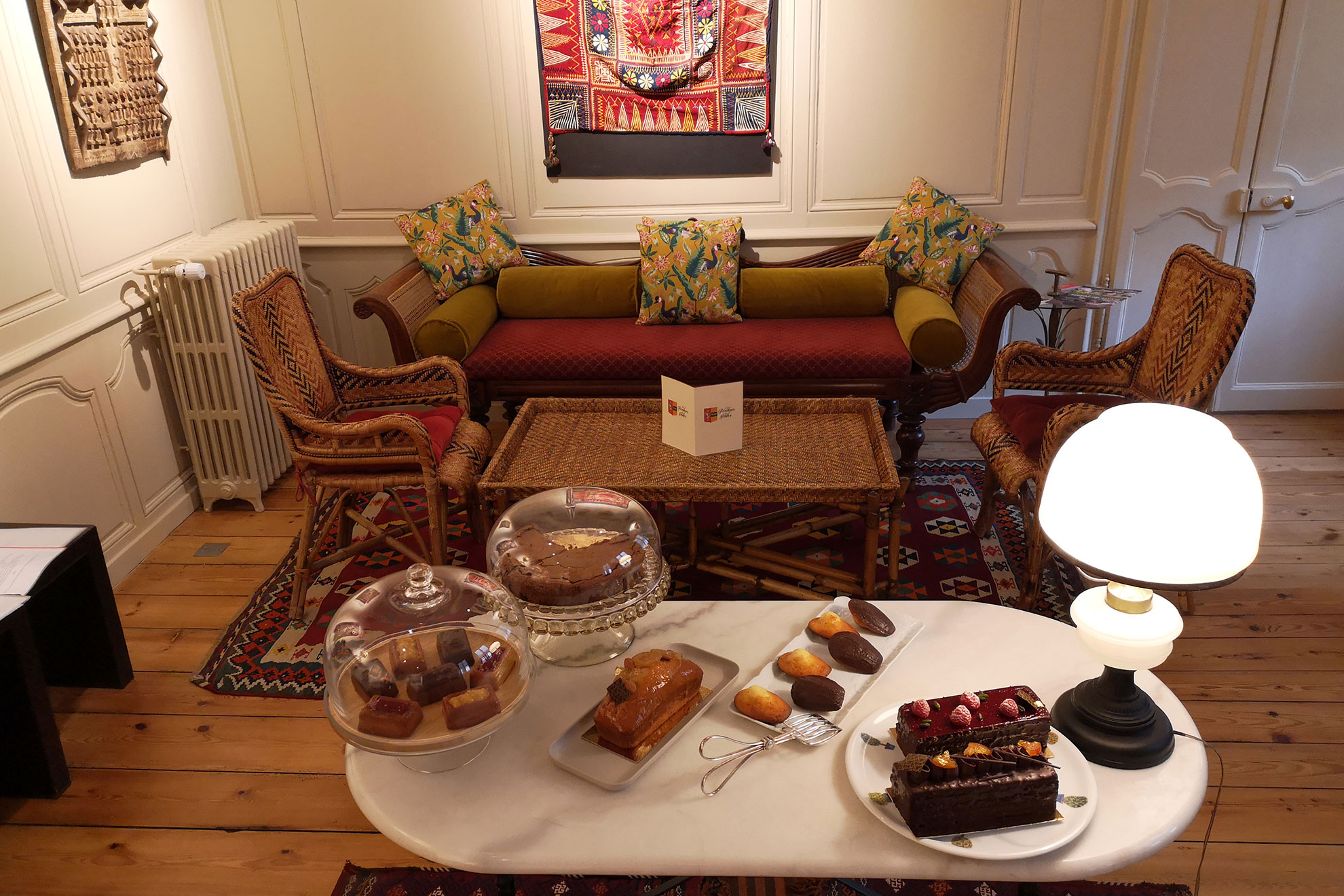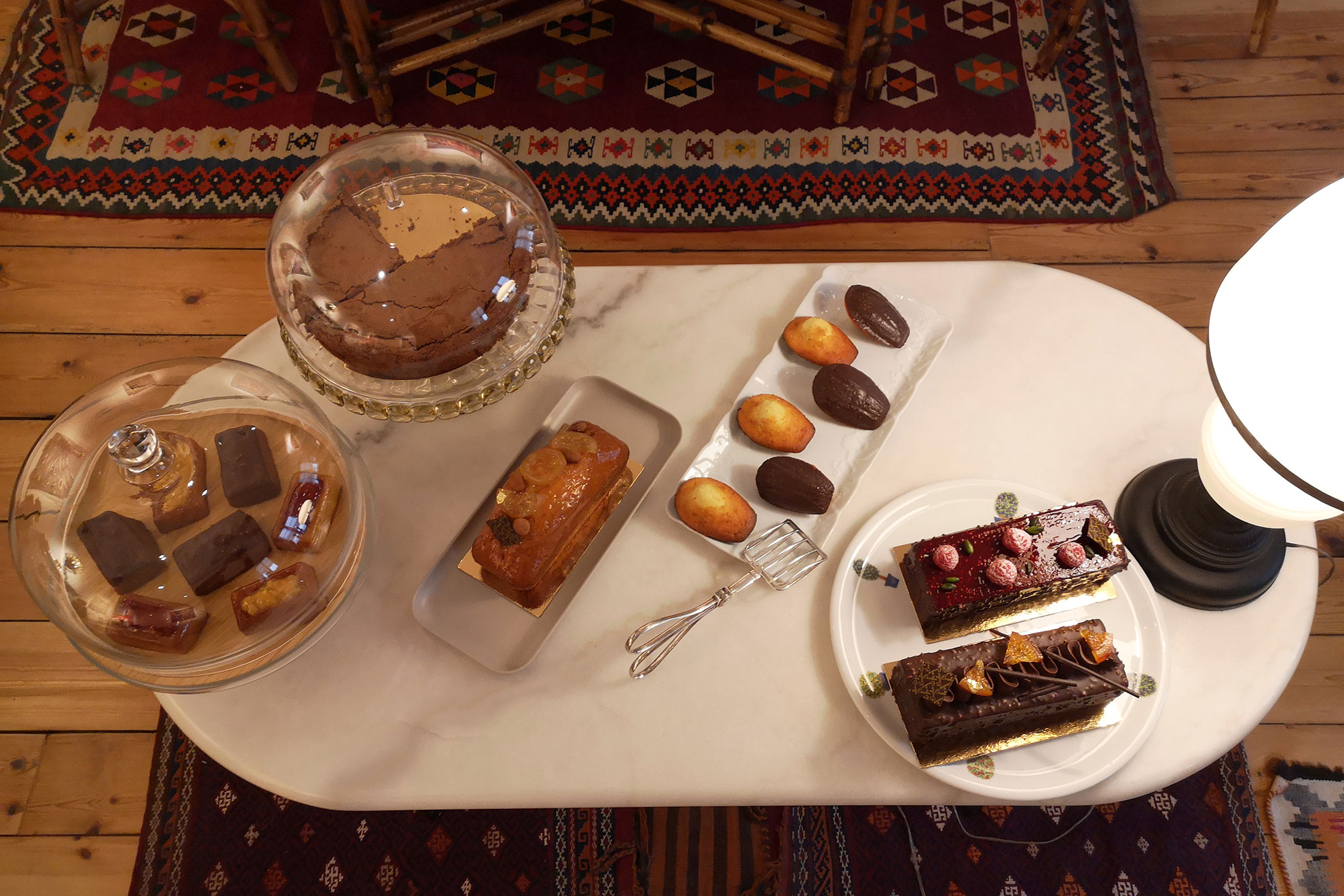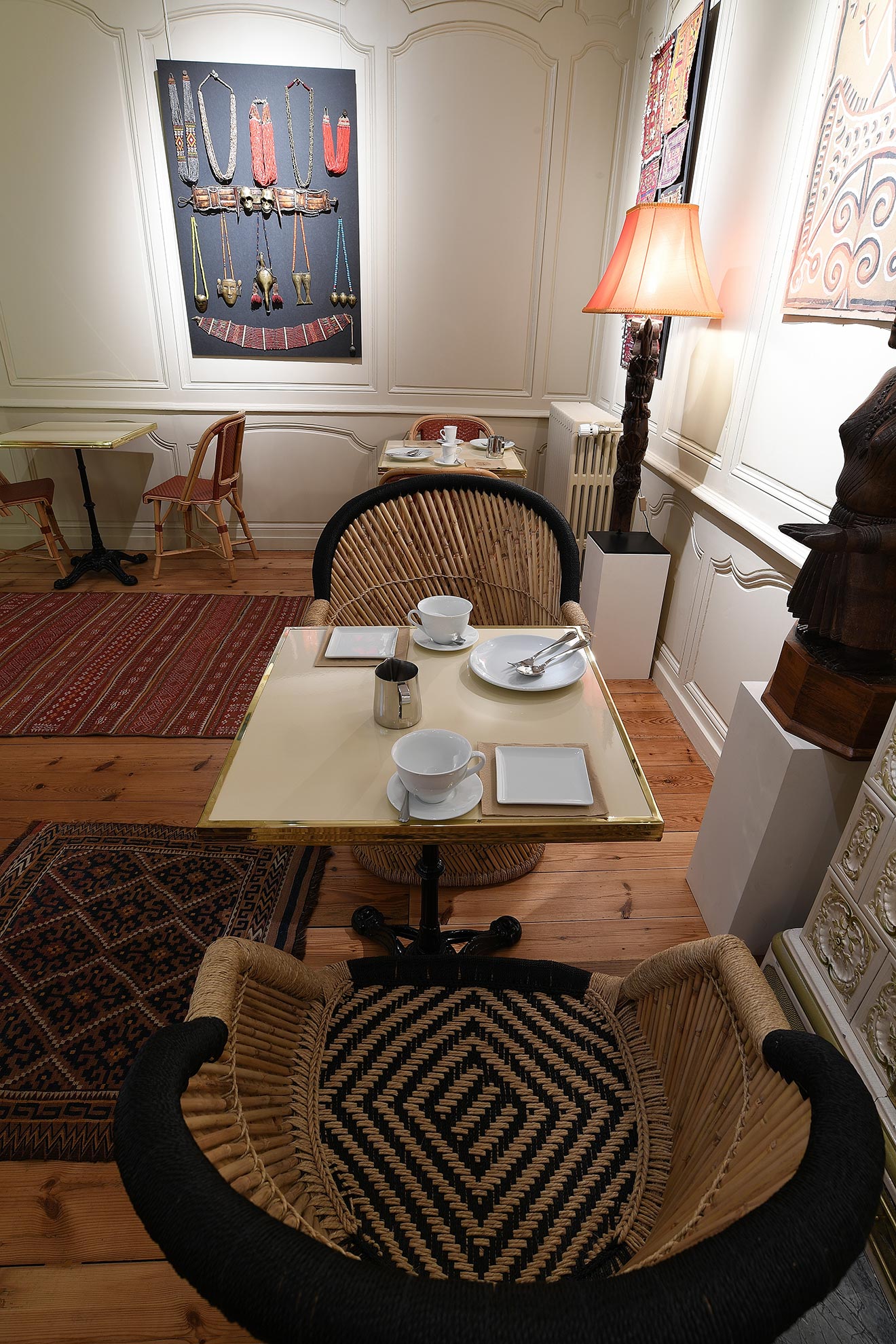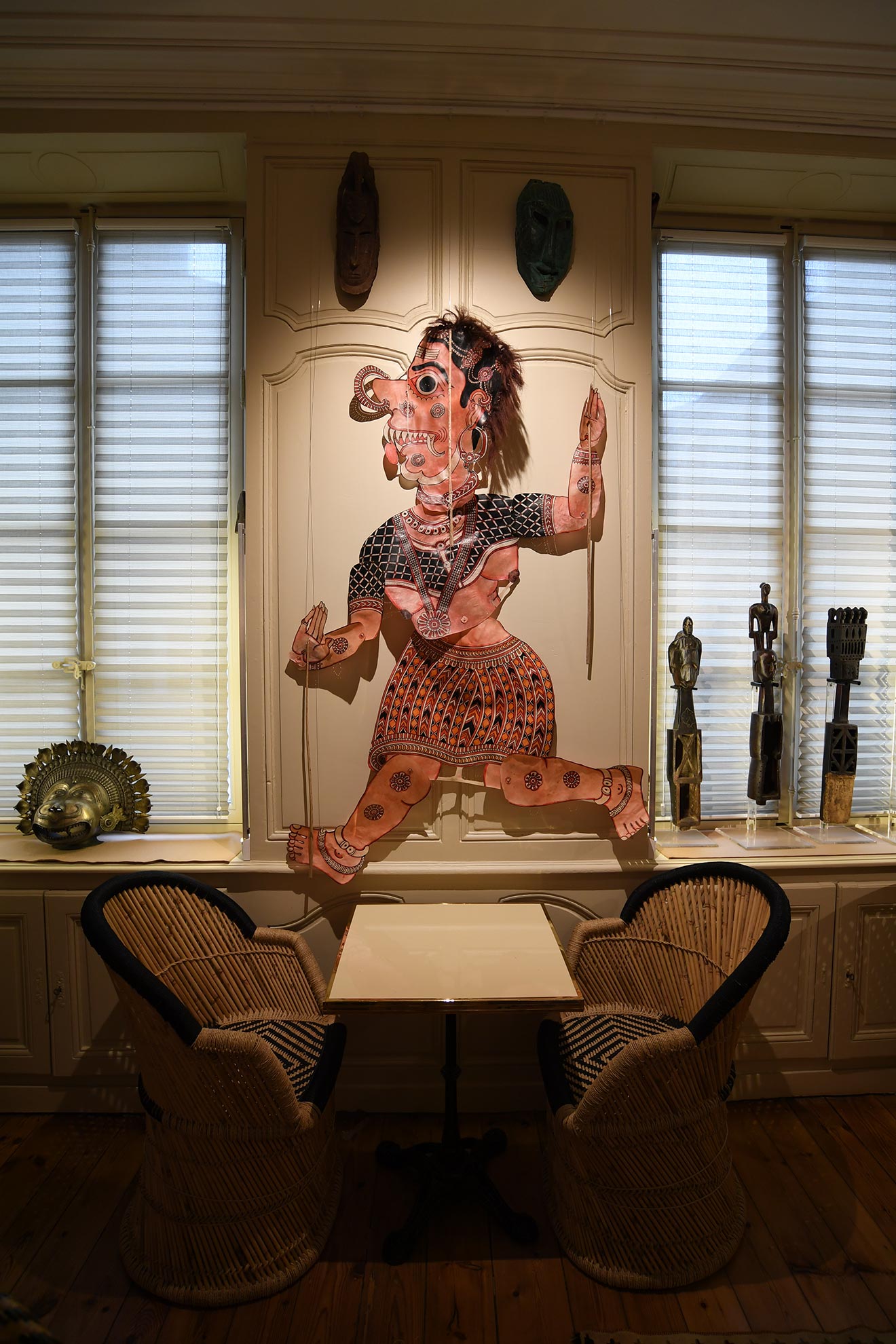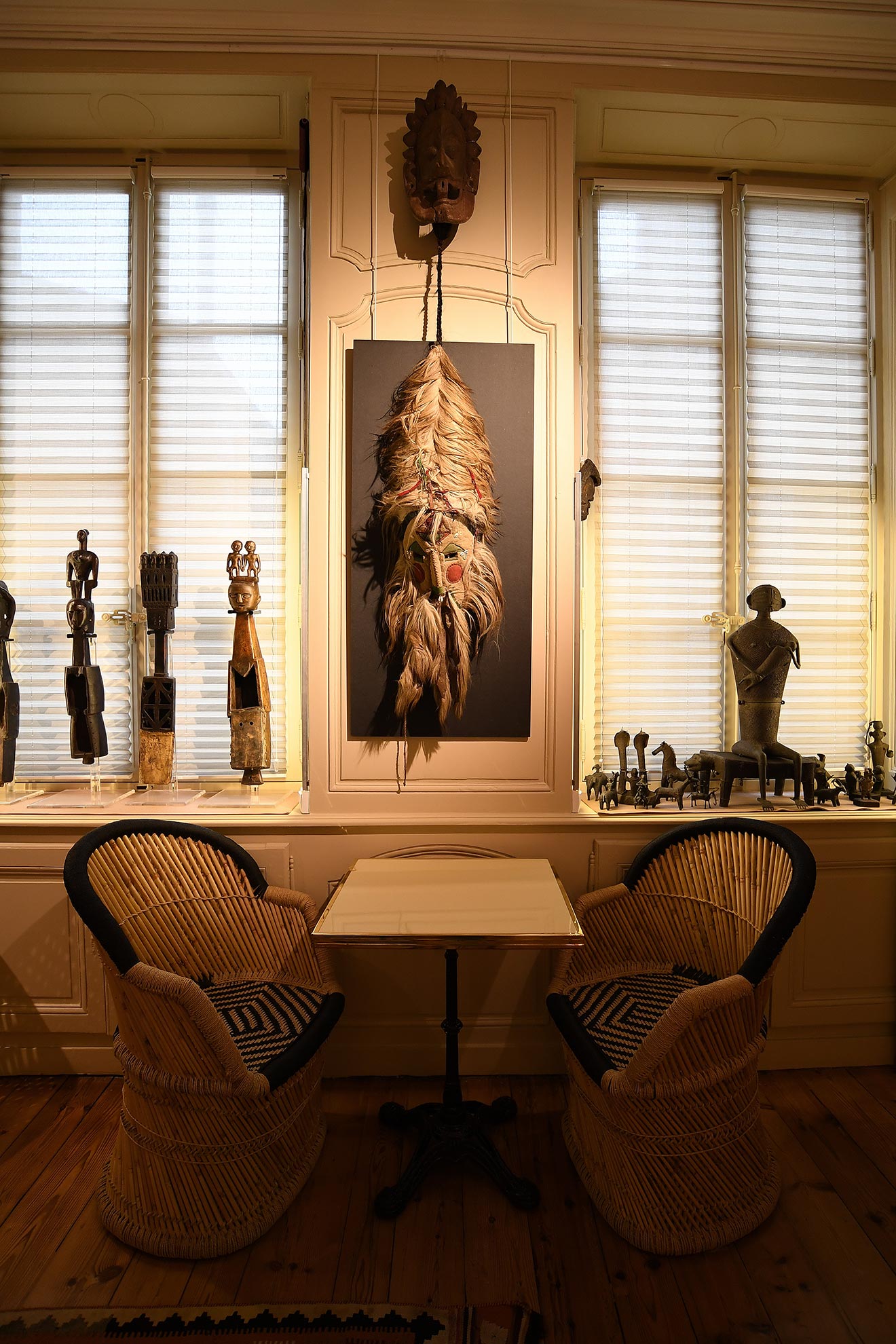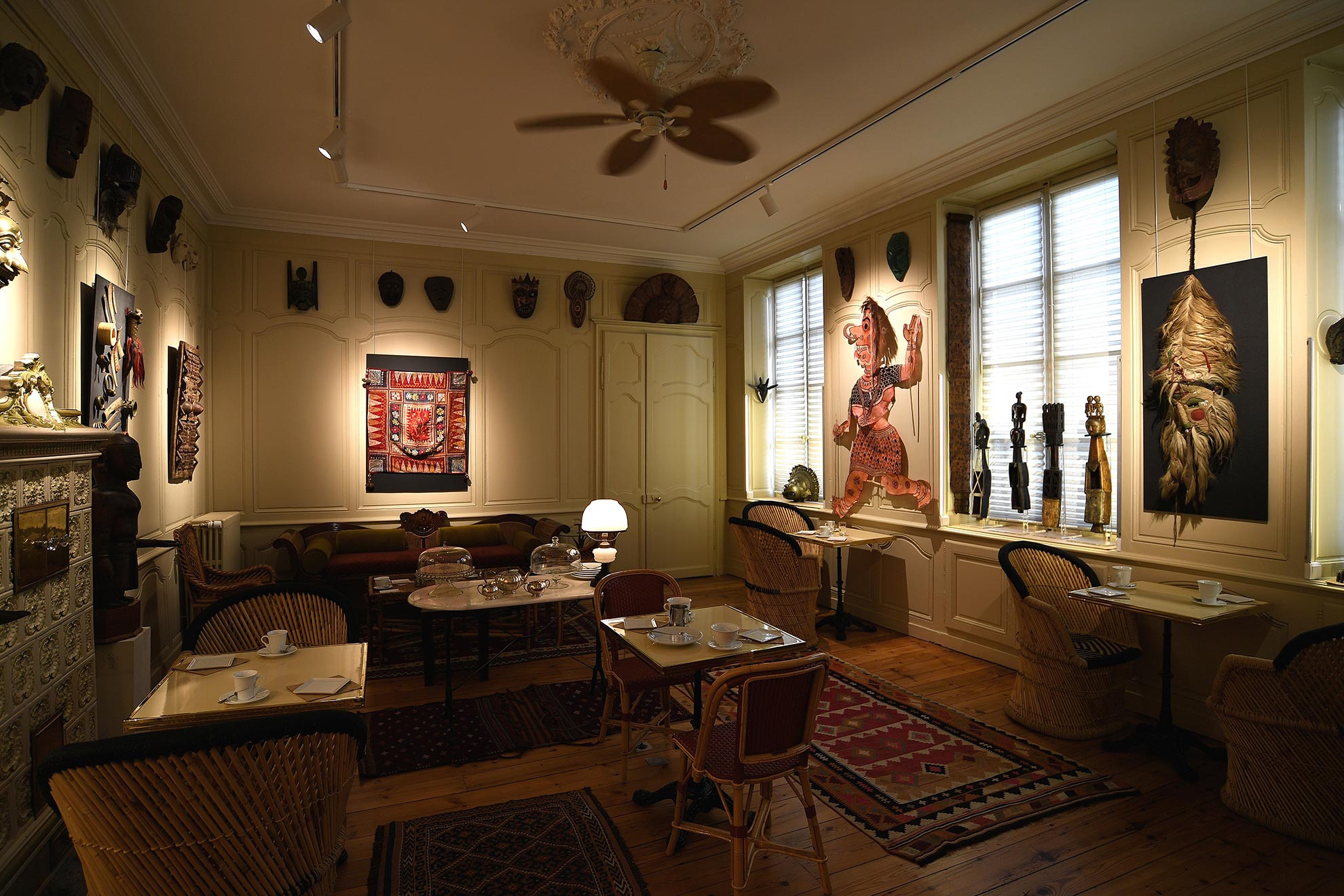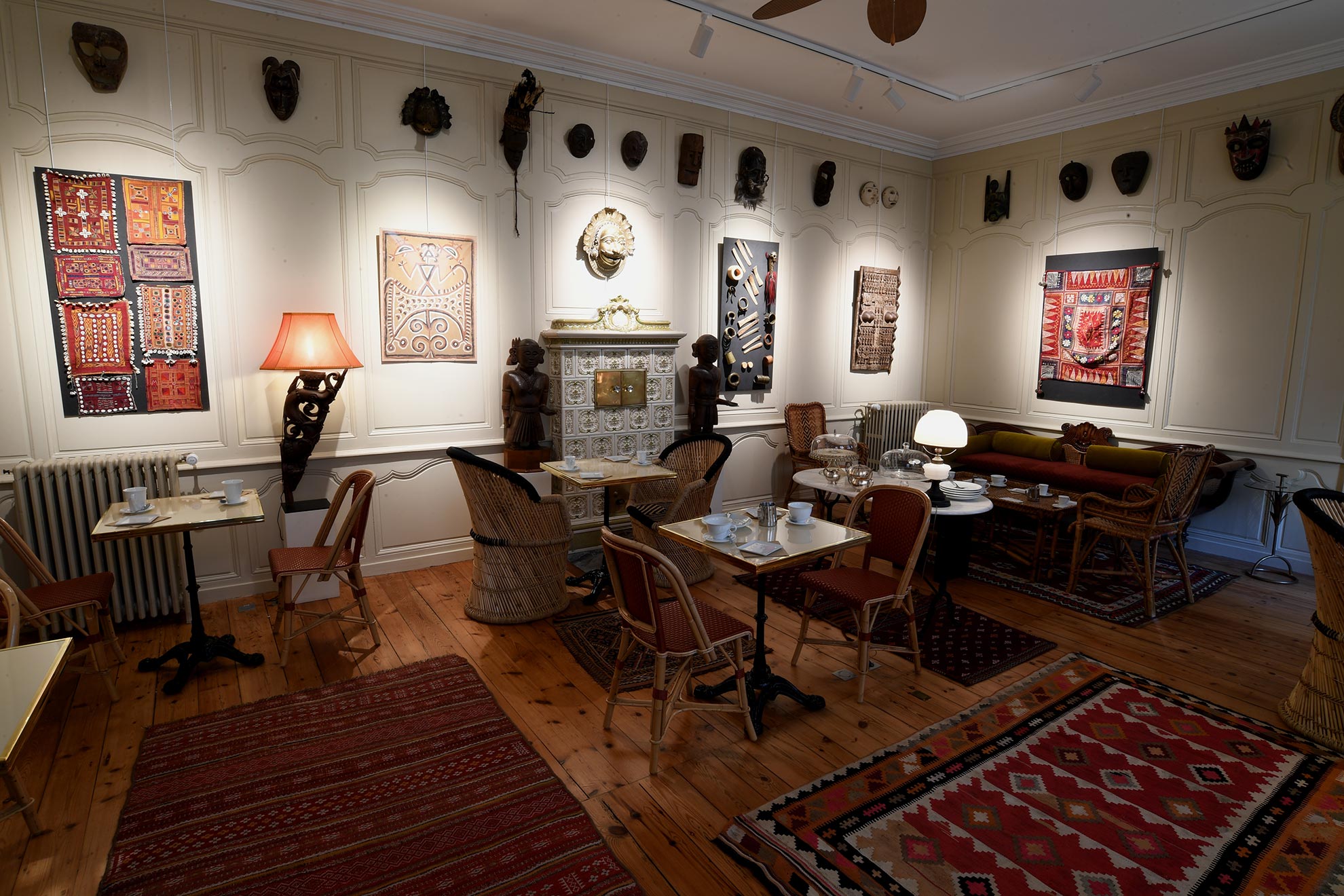 In the 17th and 18th centuries, La Rochelle sailors would travel seas and oceans, on the look out for precious goods Europeans were fond of. They would bring back from their journeys odd exotic objects that rich people would relish and exhibit in their halls. Hence the origin of cabinet of curiosities that were eventually bequeathed to public museums, such as the Lafaille cabinet to the La Rochelle Museum.
In the same spirit, the tea room of the Résidence des Indes is an exhibition venue for aboriginal art from Africa, Asia, America and the Pacific originating from the Sabatier family's collection.
Detailed notes documenting each of the exhibited artefacts are available to the most curious visitors. The history of the advent of cabinet of curiosities and tea rooms in the 18th century and the saga of the discovery then of exotic beverages such as tea, coffee and chocolate by Europeans in the 18th are also documented.
In a wood panelled decor, you will be welcomed with various fine sorts of tea, coffee or chocolate served with local pastries.
You may also hire the tea room for yourself outside opening hours in the afternoon. Its tables and 16 chairs already in place on 35m² offer a perfect venue for your seated events, be they work meetings, breakfasts, brunches or dinners.
On the way to the rest room, the staircase displays posters of cultural events that recall the cultural revival of la Rochelle in the 1960-90's, in which Dr Georges Sabatier played a major role. The Résidence has thus hosted the Gotha of francophone theatre, contemporary western classical music and World cinema. A complete file on this unique history is available on request.